Banquet Chairs - B A W A Healthcare & Leisure - Bristol
24 September 2013 | Admin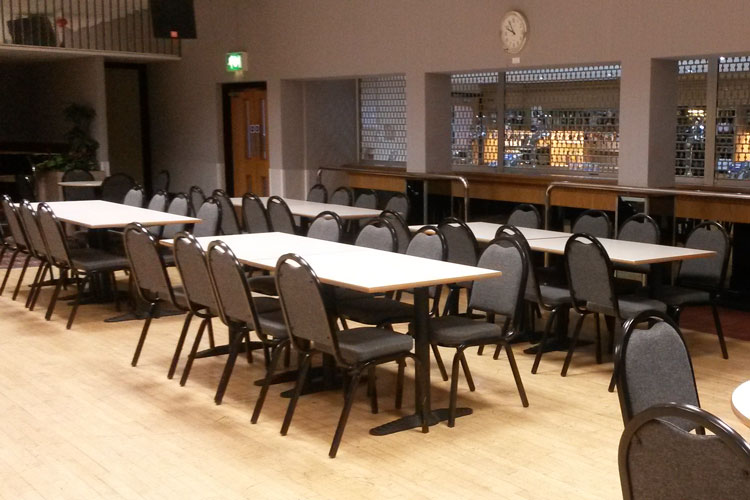 Summary
A large organisation established for the health of the wider community, BAWA is a good example of specific requirements for the long term durability of their furniture.
At time of writing, Kirkhouse has supplied BAWA with three significant furniture orders.
The Customer
From the clients website:
"BAWA is a members' association that has been growing and developing since 1942. We are a 'not-for-profit' organisation offering healthcare and leisure services to our members with the aim of promoting good health and wellbeing.
Besides our provision of excellent healthcare cover, our Leisure Centre complex hosts premier entertainment acts and we offer ever-improving Sports and Leisure facilities along with a superb Conference and Events centre."
Our Service
Following initial telephone consultation in October 2008, Kirkhouse issued quotations for the supply of banqueting chairs.
The client had good experience with their previous banquet chairs, which after decades of service were beginning to show signs of wear. It was noted that the previous solution featured a large section steel frame, which Kirkhouse were requested to replicate.
A sample chair with larger frame was made to order and subsequently approved. Final delivery of Coronet banquet chairs and table tops only (to be fitted to existing frames) being made by Christmas 2008.
Additional chairs were order in 2010 and 2013. Kirkhouse has played a significant role in the reordering of furniture throughout.
Outcomes
Kirkhouse has to date fulfilled three significant orders to BAWA - an established organisation with excellent experience & knowledge with regards to fixtures & fittings.