Banquet Chairs & Tables - Goss Croft Community Hall - Chippenham
Friday, 10 February 2012 | Admin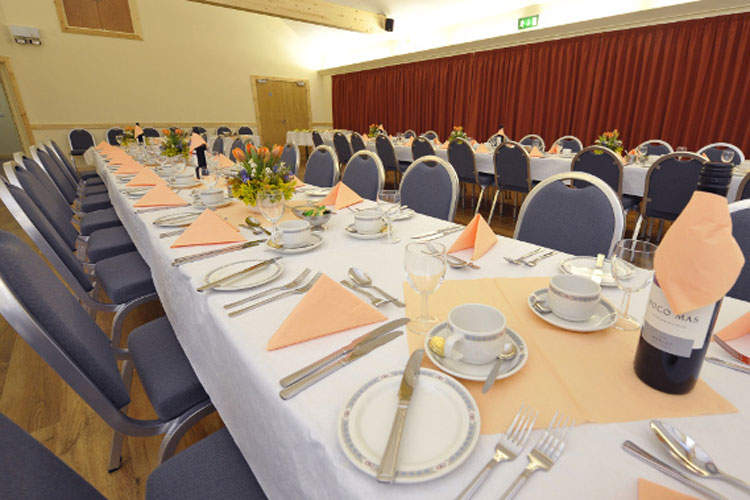 Summary
Goss Croft Community Hall is one of a number of Halls in Wiltshire, that we have had the pleasure of working with.
The project was 4 months in the making, the schedule being largely based around building works.
The Customer
From the clients website:
"Goss Croft Community Hall is a modern, eco friendly and attractive facility.
Set in panoramic open countryside on the edge of the North Wiltshire Village of Seagry, it is run jointly with the adjoining villages of Startley and Great Somerford."
Our Service
Kirkhouse were approached by referral in December 2011. Following initial telephone consultation, we provided four quotations covering a range of chair and table solutions.
Further to our quotations, the committee required furniture dimensions for storage purposes. Product dimensions were forwarded, along with relevant finish options for consideration.
In January 2012 a sample chair was ordered and arranged in the clients preferred finish.
The sample chair was approved by the committee in February and Kirkhouse were instructed to fulfil a complete order for new chairs & tables throughout.
Outcomes
Goss Croft Community Hall is an excellent example of a modern community space, created by the local community and driven with expertise and passion. The result is fantastic.
Kirkhouse are very proud to have been able to work with the organisation, in completing the interior furniture aspect of the project. The furniture specified suits the space aesthetically, whilst also meeting the practical requirements of a modern, flexible venue.
Kirkhouse supplied:
120 qty Aluminium banquet chairs with waterfall seats & linking
10 qty Folding round banquet tables