Bar Furniture - Horsham Bowling Club - Horsham
Tuesday, 3 June 2014 | Admin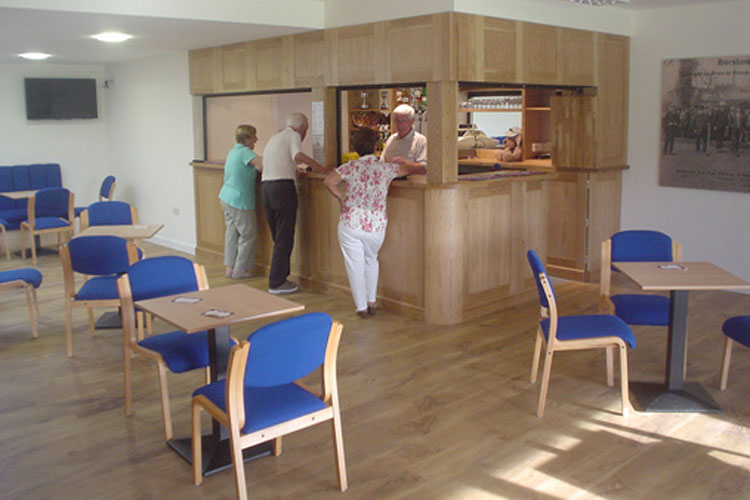 Summary
At time of writing, Horsham Bowling Club is the fourteenth such club that we have supplied, since our current records began in 2009.
The project involved the furnishing of a rebuilt Club House, which now looks fantastic.
The Customer
From the clients website:
"Horsham Bowling Club provides the opportunity to be a member of a friendly club established in the town for more than 100 years.
We have our own modern clubhouse. The private bar serves drinks to members at club prices.
Our club caters for all standards of bowlers and we are always keen to meet prospective new members."
Kirkhouse liaised directly with one committee member and the treasurer throughout, which is fairly typical for a community project.
Our Service
We were approached in February 2014, with a request to quote for a number of online options. The details of the project were discussed, which resulted in a total of 10 quotations being issued prior to order.
The style of chair was decided upon relatively quickly and upholstery guides were issued for consideration.
In addition, table pedestals were considered for the bar area in a range of styles. Further folding tables were required for banqueting use, and options were forwarded.
No sample furniture was required.
Outcomes
The new club house was completed in June 2014, with bar furniture installed and ready for use.
Kirkhouse supplied:
8 qty Heavy-Duty round folding tables
12 qty Single pedestal square tables