Cafe Furniture & Party Rooms - Planet Play - Knutsford
Wednesday, 23 October 2013 | Admin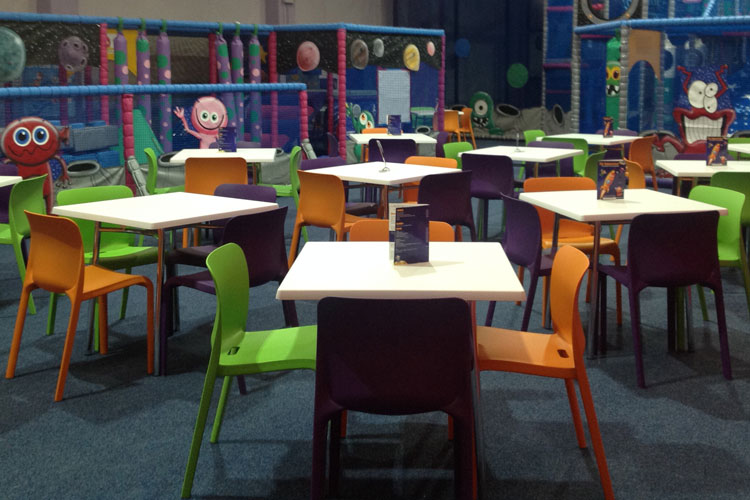 Summary
Planet Play was a new place centre opening in an affluent area and seeking a modern, vibrant furniture solution for the cafe and party rooms.
The Customer
From the clients website:
"Together we have 4 children, aged 3, twins aged 5 and a 9 yrs old who have been our main consultants in the design of this project!
After 20+ years in the catering industry we decided to combine our knowledge of family life with our extensive hospitality experience to bring Planet Play to Knutsford. (Knutsford's only childrens' play activity centre)."
Our Service
We were approached in October 2013 with a request to provide furniture for a new place centre, which was to open in the new year.
Following initial telephone consultation, we supplied three quotations for furniture, for use in the cafe and children's party rooms.
Each of the initial solutions had proven suitable for previous projects, however in this instance, we did not get it right first time. A fourth quotation was issued for our Pop chair - an excellent all weather leisure chair which is widely specified for indoor and outdoor use.
The chair was broadly accepted and additional quotations were provided with regards to quantities and cafe table specification.
The project was four weeks from enquiry to order.
Outcomes
Kirkhouse furnished all public areas of the centre, including three flexible part rooms, each with it's own furniture style.
The project comprised: