Conference Chairs - Trinity Methodist Church - East Grinstead
Friday, 20 March 2015 | Admin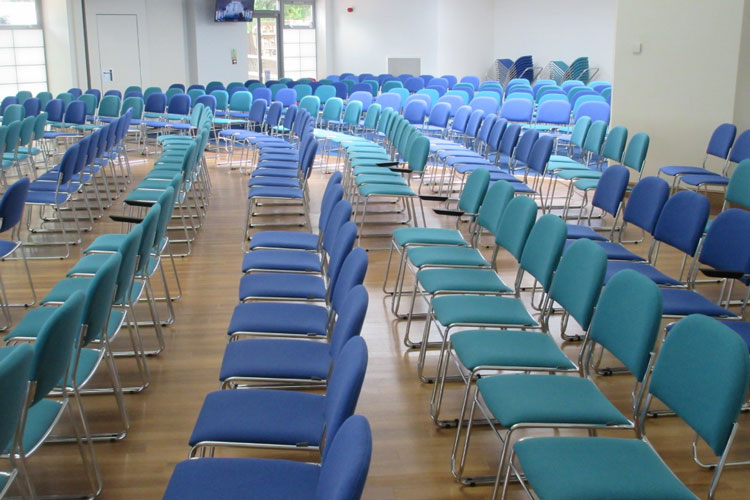 Summary
Trinity Methodist Church in East Grinstead, represents a well managed project where price and availability were key.
Kirkhouse provided the customers preferred product in time for the opening of their new Church.
The Customer
From the clients website:
"When it first opened in 1938 the church created a landmark building on a prominent site at the junction at the gateway to East Grinstead.
Our exciting new building, with its modern, clean lines and striking appearance creates a new, enhanced focal point in our neighbourhood. The multi-purpose church building is a welcoming and inspiring place with an increased capacity and the flexibility for new expressions of worship. It also provides a state-of-the-art performance venue for music, dance, drama, meetings, and other suitable events."
Our Service
Kirkhouse was contacted in February 2015 with a view to quote for Vesta High-Density Stacking chairs. Following a brief consultation, two quotations were provided directly.
An alternative supplier presented a certain amount of confusion in their choice of product name; the popular Vesta chair going under the name SB2M. Following clarification by ourselves and samples of the relevant chairs, an order was placed in March 2015.
Outcomes
From the client:
"The chairs look very good and we have had many complimentary comments especially about the colour combination"
Kirkhouse supplied:
350 qty Vesta High-Density Stacking Chairs with linking and trolleys.