Folding Chairs - Park Crescent Conference Centre - London
Friday, 27 September 2013 | Admin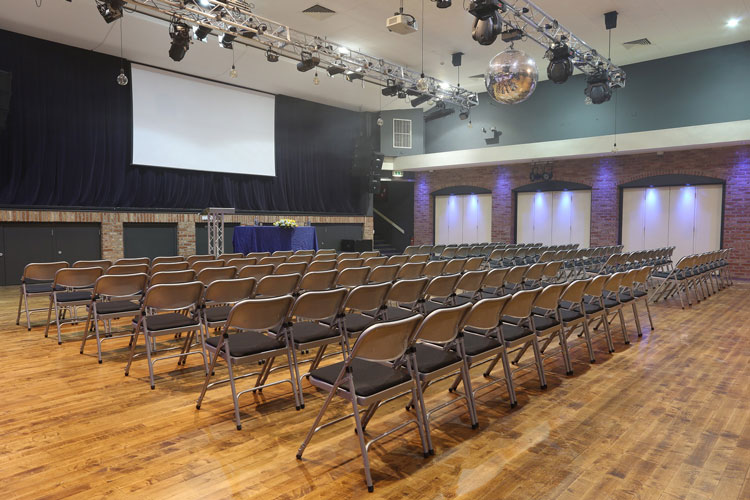 Summary
Kirkhouse supplied the client with folding chairs for a flexible conference environment in central London.
The Customer
From the clients website:
"International Students House is a charity dedicated to British and International Students in London.
We provide a vibrant student centre based in zone one that is used by thousands of students that attend one of the many universities that are part of our International Partnership Scheme and over 600 residents that are housed in the affordable accommodation we offer.
All of this is possible thanks to the vision of our founder Mary Trevelyan and the acquisition of the house in 1965."
Our Service
The Kirkhouse website played a key role in providing relevant product information, allowing the client to contact us with a well defined brief.
A digital quotation was provided directly, following a request for 300 qty 804G folding chairs, in our Omega Plus fabric range.
No sample chair was required, the order being placed on spec.
Unique Aspects
International Students House have established an excellent venue in Park Crescent Conference Centre. The space is modern and open, allowing for flexible usage for premium events. 804G folding chairs were specified to match the quality of the space for the long-term.
804G is in terms of quality, very similar to our alternative, lower cost options. However the client required a frame finish and upholstery choice, more in keeping with the aesthetic of the space.
Outcomes
The venue was arguably enhanced by the specification of our 804G folding chairs.
The client being happy with the initial order, a further order for 40 chairs later followed.
In total, Kirkhouse supplied 340 qty 804G folding chairs, with integral linking and Omega Plus upholstery.
Testimonial
"...the chairs are great." Ross McNee, Conference Operations Coordinator.