Leisure Chairs & Tables - Golden Coast Holiday Park - Woolacombe, Devon
9 January 2015 | Admin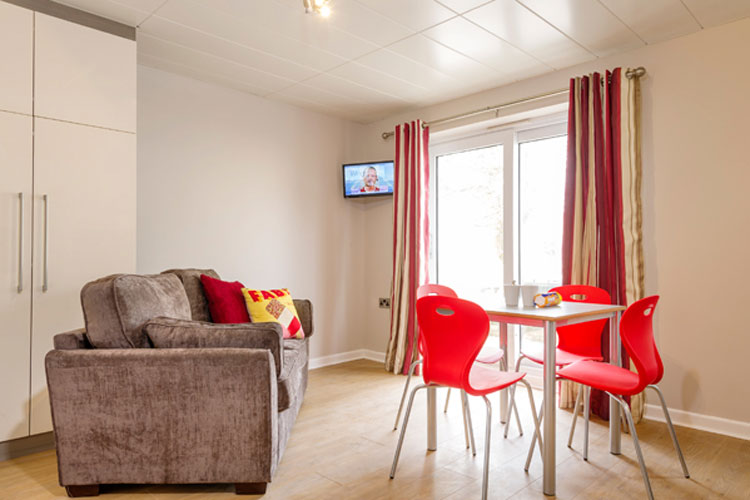 Summary
Golden Coast Holiday Park constitutes a mid-large contract for leisure furniture within a domestic environment. The project stands as testament to the versatility of the chair & table design.
The Customer
As part of a considerable, family owned, leisure development in Devon, Golden Coast Holiday Park is a well established holiday resort.
Our Service
Kirkhouse were contacted with a brief to supply dining furniture for use within the sites holiday homes.
As a new development, the apartments are of high quality, with furniture & fittings to meet contract requirements with a quality domestic feel.
Three quotations for tables & chairs were issued directly, including modern chairs with vibrant designs and respectable guarantees.
Sample Lotus & SE chairs were supplied for consideration. Lotus being based on the design principles of an established classic, built to the latest standards.
A hard-copy table laminate guide was also issued.
Following sample chair approval, the client chose Kirkhouse to supply the complete chair & table solution.
Unique Aspects
Being used in holiday homes, the requirement was for a hard-wearing contract solution, that would fit in with the modern domestic environment.
Outcomes
Kirkhouse supplied: