Oldfield Park Baptist Church Bath - Furniture
Tuesday, 3 January 2017 | Admin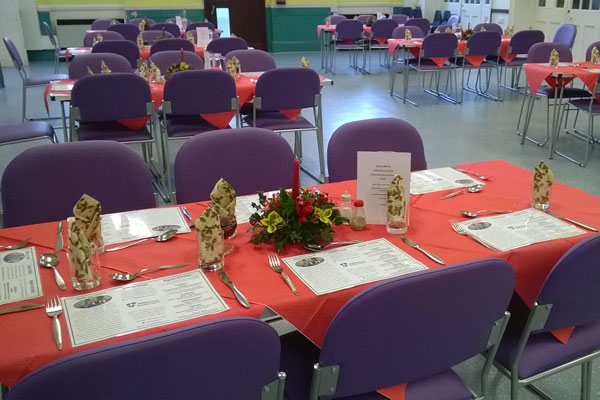 Summary
Oldfield Park Baptist Church in Bath is a modern, flexible organisation, that operates as a worship space and a community venue throughout the week.
With a wide ranging clientele from all sections of the community, contract quality furniture is a major consideration in terms of fiscal outlay and also service.
The Customer
We liaised with a single contact throughout the project. Our contact in turn fed back to the church committee. This is generally a very successful method for community customers to manage a project.
Our Service
Kirkhouse were initially contacted with in 2015 with a general requirement to supply folding chairs and trolleys.
We discussed various options during our initial telephone consultation and forwarded a number of quotations. In addition to folding church chairs, we also included our Urban stacking chair for consideration.
In addition to the main church seating, we were later contacted with regards to accompanying children's chairs and tables.
As is often the case with community projects, we did not hear from Oldfield Park Baptist Church until mid 2016, at which point we were asked to expand on our quotation for Urban stacking chairs.
An upholstery swatch card for the seating was presented prior to order.
Outcomes
In August 2016, Oldfield Baptist Church placed an order for chairs and tables for use throughout the venue.
Kirkhouse supplied: