Padded Chairs & Folding Tables - St Breward, Cornwall
16 October 2014 | Admin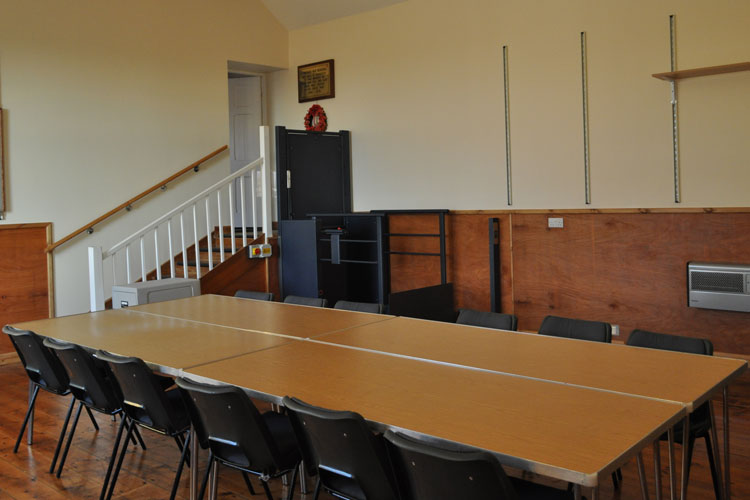 Summary
St Breward is not our largest customer, nor our smallest; they represent a great number of excellent customers who find us through word of mouth and place repeat orders with us as funding allows.
Local fundraising has achieved good standards of maintenance and development, for which Kirkhouse has been the preferred furniture supplier. The organisation has been working with Kirkhouse since 2012.
Our Service
Following a referral from a local repeat customer, Kirkhouse was requested to quote for:
"lightweight stacking chairs (no arms) I might not have chosen a good co lour combination at this stage but will definitely be looking at the flambend tweed addition to the chairs.
If you think I should be considering other chairs do suggest some. They must be lightweight and stacking - I quite like the upholstered pads on this style."
Quotations were issued for our popular Advanced Polycomfort stacking chair. The product was approved and specified within 2 months.
Following further fundraising, an additional quotation was requested two years later. This resulted in our supplying further chairs and folding tables.
Outcomes
The client has been able to fulfil it's commitment to the local community, in maintaining the property, furniture & fittings and service.
In providing an economical, comfortable and highly durable furniture solution, we are confident that we have positively contributed to the long term viability and success of a wonderful local organisation.
To date Kirkhouse has supplied 18 Polycomfort chairs and 4 Gopak folding tables.
Testimonial
"We were very pleased with the chairs we purchased in November 2012 and the service we received from Kirkhouse and do hope that our grant will be successful and that we can purchase the tables and chairs we require from Kirkhouse."