Sancton Methodist Church - Padded Wooden Conference Chairs
Saturday, 14 July 2012 | Admin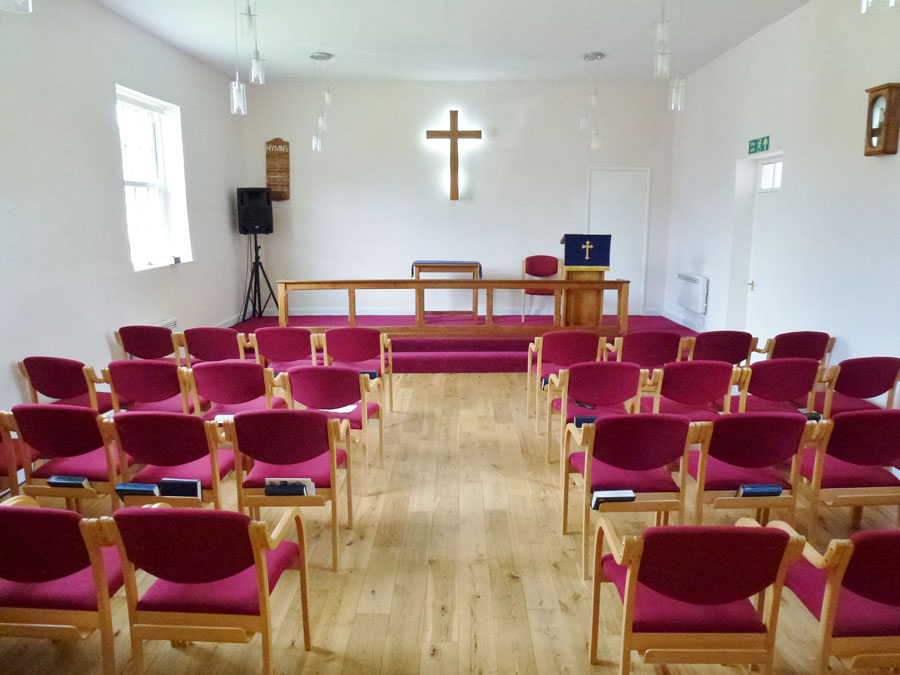 Summary
Sancton Methodist Church carried out an internal refurbishment programme, removing pews, installing a new floor and redecorating throughout. Kirkhouse were contacted relatively early in that schedule, with a view to supply church chairs.
The Customer
Our main point of contact throughout the project, was Rev Charles New.
Rev New liaised with ourselves and worked with the Church committee to establish a suitable, practical worship-area chair solution.
Rev New was heavily involved in all aspects of the project and was able to provide clear guidance as to what was required of the seating.
Our Service
Kirkhouse was involved for 7 months, from November 2011 to May 2012.
Following the initial enquiry, Kirkhouse provided three furniture quotations for three chair options.
We included an offer for our York Deluxe chair, which is a more traditional church chair with generous padding. Additionally, we offered our slightly more expensive Allendale wooden conference chair and an economy version in the same, laminated timber style.
On consideration, the committee opted to order a sample economy conference chair. A key feature of this type of product, is the similarity in price between side-chairs and armchairs. Most armchairs are more expensive than their side-chair counterparts, however laminated timber chair designs are roughly the same cost to manufacture.
The sample chair was delivered in January 2012 and the style was appreciated, however the economy version using KD construction and not being available with book storage, the committee reconsidered their options.
Outcomes
The church opted for Allendale Padded Conference chairs, using a superior, double-dowel jointed frame with mortice & tenon rails. Taking advantage of the cost saving, Sancton Methodist Church specified majority armchairs, allowing users greater comfort, without compromising on storage capacity.
Kirkhouse supplied: