Stacking Skid Base Lightweight Upholstered Chair
22 May 2014 | Admin
Popular Commercial Stacking Chair
One of our leading models for the first quarter of 2014, Vesta lightweight upholstered stacking chair is a great solution for those looking to save space.
Stacking up to 25 chairs high on the Vesta Chair Trolley, Vesta offers some great features and has proven to be a very successful addition to the Skid Base Stacking concept.
With origins stretching back to super-heavy-duty PEL & Cox chairs of pre-1939 Britain, Vesta is a proven design achieving popularity through it's incredible lightweight yet strong frame.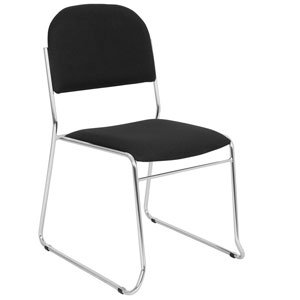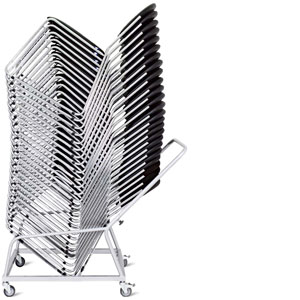 Modern Stacking Chair
Recently modified to allow for improved linking, Vesta is suitable for a wide range of applications. Comfort is derived through high-density foam on generously contoured seat & back boards. The thin profile of the chair allows for compact stacking up to 25 chairs high.
Compact stacking chairs present some unique features:
Minimal storage space
Strength (the base chair must support 24 others in storage)
Durability (stacking chairs are moved more frequently with associated knocks and scrapes)
Delivery Cost (as a non-stacking chair you could double the unit price on carriage alone)
Better than a folding chair
Vesta chair is perhaps a natural choice for those with stacking in mind, however it's also a great solution for customers thinking of folding chairs. Vesta is almost certainly going to save more space than comparable folding chairs and it usually works out about the same price on the project.
Contact Kirkhouse today if you think Vesta might be the chair for you - or if you have any other questions about your furniture.