Updated Fast-Food Furniture
Monday, 15 February 2016 | Admin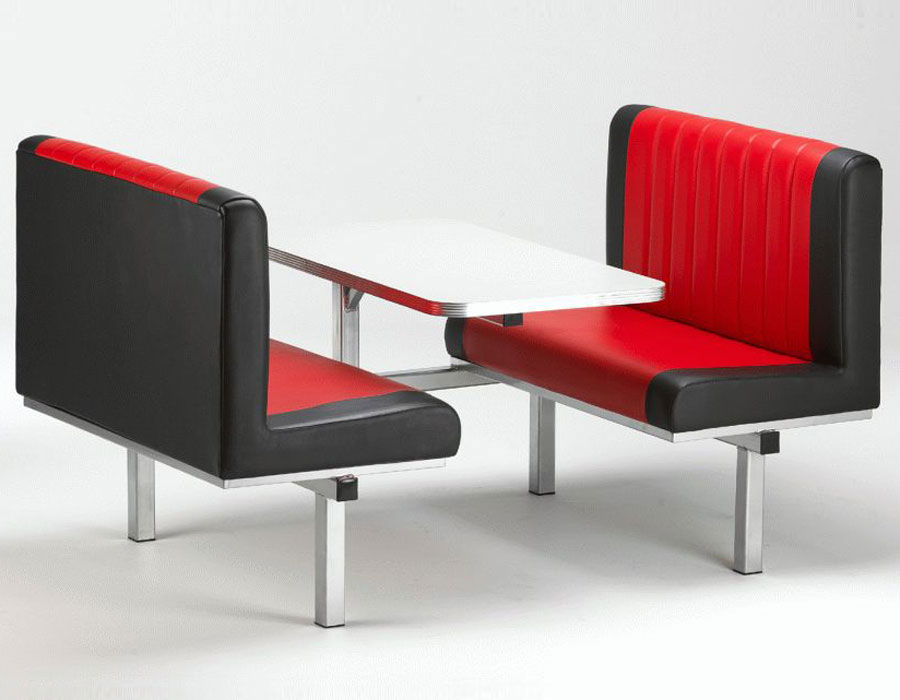 We've just finished updating our fast-food furniture ranges, including modified images, updated dimensions and improved finish options.
Kirkhouse fast-food furniture has been extremely popular since we introduced our comprehensive solutions in 2007. Prior to this, Kirkhouse was purely a specialist in large contract fast-food supply, focusing supply to large restaurant chains from our manufacturing base in the North East.
With our extended fast-food furniture range now available online, Kirkhouse operates alongside a nationwide transport fleet, which allows for efficient delivery and installation throughout the UK mainland.
We offer a 3D floor-plan service which is entirely provided online. Customers should email their floor dimensions to our sales office and we will arrange CAD drawings by return.
Kirkhouse fast-food units are supplied fully assembled and installed on site where possible. Our friendly drivers will bring your fast-food furniture to the door and either install made-up or remove seats & table tops for easier access where required. If your furniture requires disassembly to allow access, the units will be built up again by our expert drivers once on site.
Specify from a wide range of restaurant, canteen and site office units available made to order in bespoke finishes, or from stock for quick delivery.
Whatever your dining furniture requirements, contact Kirkhouse today for expert assistance.